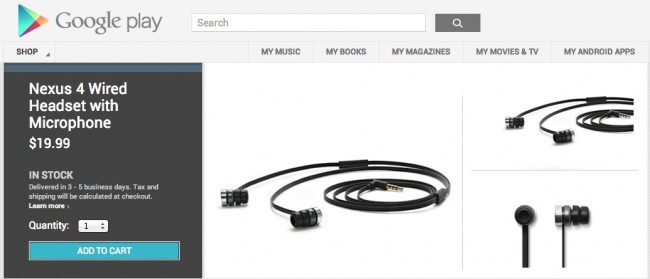 Moments ago, Google introduced three new accessories to the Nexus 4 family. The N4 listings include a pair of wired headphones for $19.99, standard USB cable for $9.99, and a power adapter at $15.99.
The accessories aren't necessarily anything groundbreaking from what we can tell, but the headphones do at least include flat tangle-free cords, aluminum backing, double rubber ear pieces, and a microphone for taking calls. The USB cable and power adapter on the other hand, are exactly what you think they are. Need a spare charger combo? I guess this is an option. 
Keep in mind that headphone purchases also include a $5.99 2-day shipping charge.
Play Links:  Headphones | Power Adapter | USB Cable