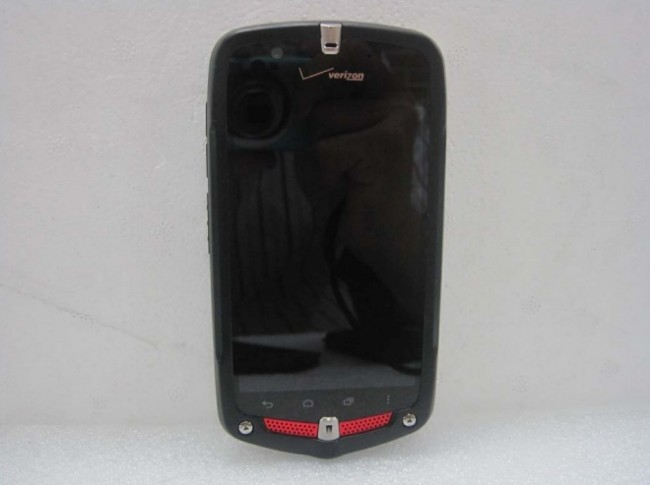 The Casio G'z0ne Commando rugged line of smartphones has been enough of an underground success that Verizon is on the verge of carrying its newest family member, the G'z0ne Commando 811. Fitted with 4G LTE, dual-cameras, microSD card slot, and a removable battery, this looks every bit as rugged as its older brother. The Commando 811, which stopped off at the FCC, is dust, water, and shock resistant, making it the ultimate outdoors and action sports smartphone – at least that's how it'll be sold. 
You can see from the photos of it, that it carries a similar shape to the DROID Charge, but turns rugged with all sorts of metal and protective casings. If anything, it's an evolution on the original Commando phone that Verizon carried. We aren't sure what the exact specs are, though we'd assume they won't be high-end. The point of this phone is make it impossible to kill no matter what you are doing with it, not necessarily outperform others in benchmarks.
According to the user guide left at the FCC, it'll also come stocked full of outdoorsy apps like a thermometer, adventure training, compass, stargazer, and sun/moon calendar.
Last, check out the extended 2920mAh battery? The tank has returned.
Via:  FCC | Blog of Mobile