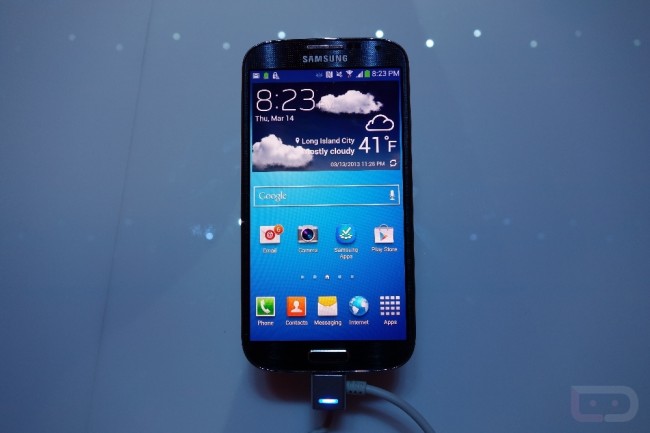 During T-Mobile's special press conference this morning, they are dropping bomb after bomb. Not only has their 4G LTE gone live, but they have announced that the iPhone 5 is finally making its way to their network. Oh, wait, we don't care about that. Luckily for us Android lovers, they mentioned they would be offering the Galaxy S4 from Samsung too, starting May 1. There was no word of pricing, but it will feature their 4G LTE, which is a good sign for them. 
T-Mobile is currently the only U.S. carrier to announce an actual date for Samsung's newest flagship, so we are hoping other carriers will start following suit and announce dates.
Galaxy S4 with 4G LTE on T-Mobile, May 1. Who is picking one up?
Via: The Verge