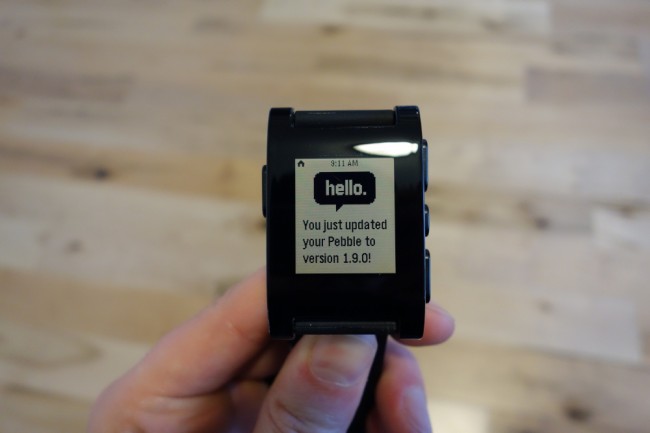 Pebble, the hottest little indie smartwatch of the year (our review), received a software update this week to version 1.9.0. In the update, navigation has been revamped toa make more sense, new watchfaces were introduced, and the first game (Snake) is available for download. To grab the update, you'll need to pair your Pebble with a smartphone, launch the Pebble app, and hit Menu>Check For FW Update, if it doesn't prompt you automatically. 
The new navigation combines all of the watchfaces into their own category, so that you no longer have to thumb through them and settings categories in the main menu. You can also thumb through watchfaces on the fly from any watchface by using the up and down buttons.
Now that production is well underway, the SDK for watchfaces will be out in the second week of April, so at that time, we'd imagine there will be more watchfaces to choose from than you can probably keep track of.
In the videos below, you can see a walk-through of the new update from my perspective. After that, I recommend watching the Kickstarter update from Pebble, if anything, because it shows off Mario on the watch. That's right, someone created a Mario watchface.
Last, check out this Pebble Concepts page to see where developers are planning to take the watchface game.
Still using your Pebble or have you not received it yet?
Overview