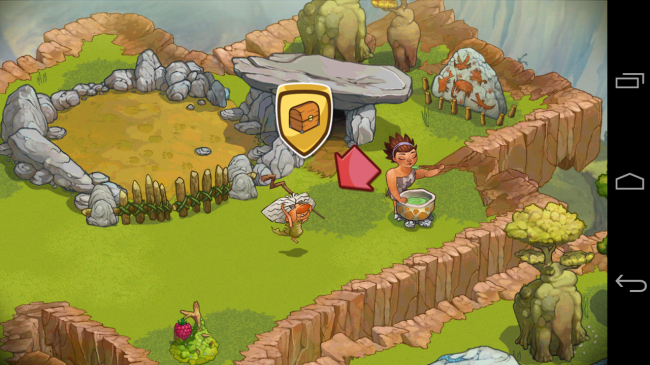 Rovio teamed up with DreamWorks to create a game for the movie, The Croods, which is now live on Google Play. In the game, you play as the world's first "modern" family, hunting and gathering to survive through different landscapes. As you rank up, you can customize your characters with "caveman accessories" and other little add-ons. 
The game is free to play, but does feature IAP's for those that want something extra. After five minutes of play, I found myself somewhat bored with having to follow the game's directions and quit playing. Another downer is that you will always need a network (WiFi or 3G/4G) connection to play. That certainly sucks.
Play Link
______________________
Some of our best videos.