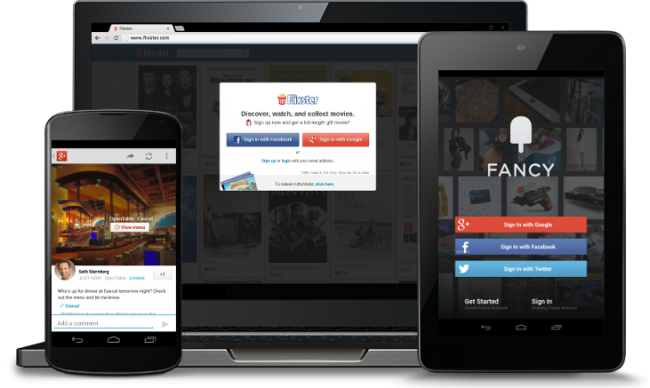 Google announced Google Play services v3.0 this morning, which includes new Google+ sign-in as an option similar to what you see in current apps with Facebook and Twitter. If developers choose to allow you to sign-in with G+, Google claims that you get to take all of your info with you (like your public profile, and the people in your circles) and enjoy an "upgraded experience"  that would welcome you by name, display your picture, connect you with friends. 
The new Google Play services also gives developers or website owners the power to embed Google Play links into their sites, so that users can download and install apps over-the-air without actually leaving the site behind. Over-the-air installs have been around for a while through the web version of the Google Play store, so taking those to external websites seems to make perfect sense.
Outside of Google+ integration, Google released a new Maps API v2 which includes fixes for more than 20 bugs, including half of the top issues filed in the API issue tracker. The new Maps API supports new map shapes like circles, anti-clockwise polygons, and improvements to map rendering as well.
Via:  Android Developers