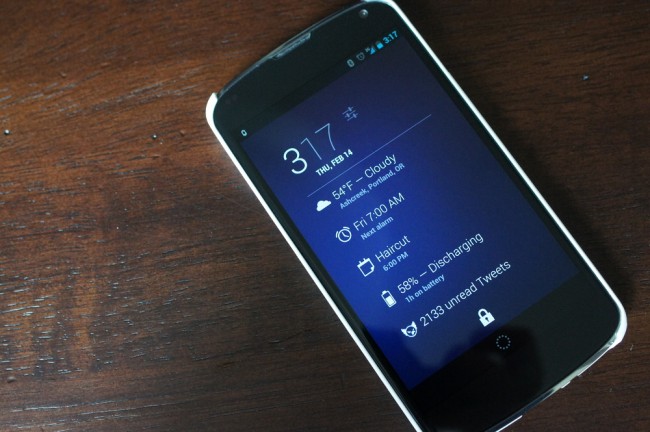 Since we first reported on DashClock, the lock screen widget application from Android engineer Roman Nurik, the app has become somewhat of an international sensation. Most of us, even after a week with it, still can't seem to get enough of it. The app's growing feature list and set of extensions from 3rd party developers has made it the ultimate widget for your Android 4.2 lock screen. 
In a recent update that was released over the weekend, Nurik gave users the ability to control the transparency of the widget when on a home screen, center the clock (so that it's no longer off-centered), and customize the shortcuts for both clock and weather, all of which were highly recommended features.
But on a related note, the flood of extensions for the app from other developers, has kicked into overdrive. As of this posting, we're seeing extensions for Plume, a popular Twitter app, Facebook, dialer shortcuts, contact shortcuts, and a shortcut to WhatsApp.
Play Links:  DashClock | Plume | Facebook | Dialer | Contacts | WhatsApp | More