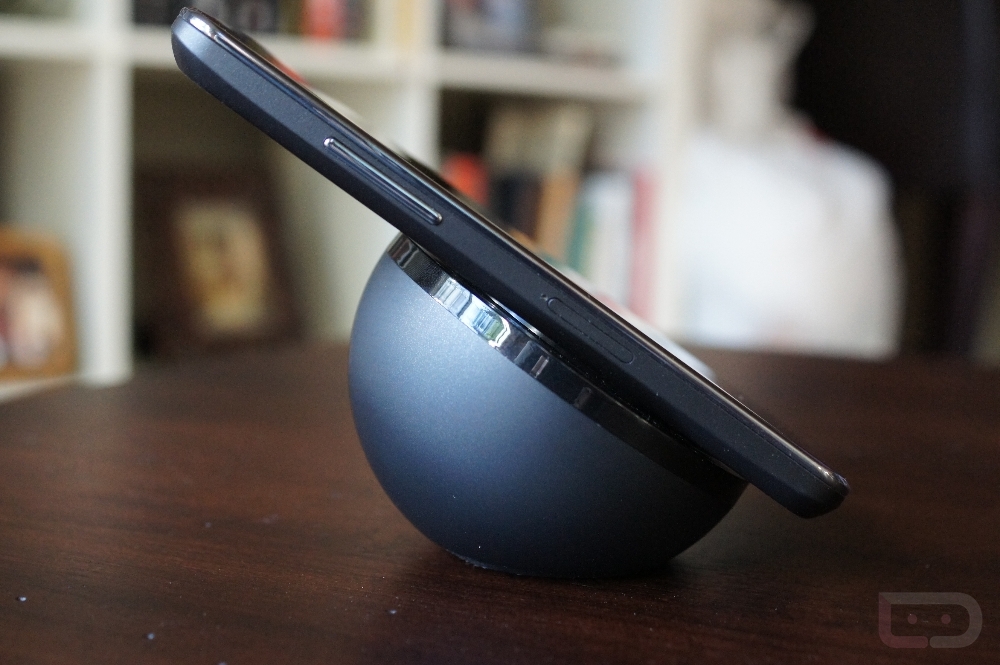 Well, hello there Nexus 4 wireless charger, aka the Orb. It feels good to finally have you in our hands after all these months of dealing with garbage wireless charger after garbage wireless charger. Even at your steep $59.99 price tag, we welcome you onto our desks, to be here through the rest of our life with the Nexus 4 in our pockets. Actually, assuming the next Nexus and all other phones going forward have wireless charging built in, you may be here for the long haul. Let's talk about our initial impressions, for the readers here at Droid Life.
How It Works
Wireless charging is as simple as you would think it to be. Plug the wireless charger into a wall, set it on a flat surface, and then lay your wirelessly capable device on top of it. That's it. With the Nexus 4 charger, you get a somewhat better experience over others, as it allows the device to lay at an angle, so you can still use the device while it charges. With others that lay flat, it's pretty difficult to use your device.
Build
As we somewhat expected, the Orb for the Nexus 4 is built incredibly well. It really is like a mini-Nexus Q that has been cut in half. There is some weight to it, along with a non-slippery matte finish black coating. It has a rubberized face so that your device is highly unlikely to fall off of it, as it sits at an angle. Actually, it's sticky to the touch. Depending on  your case (which it does charge through), it takes a bit of force to remove it. The bottom has a rubberized rim as well, to help keep the charger stable on your desk.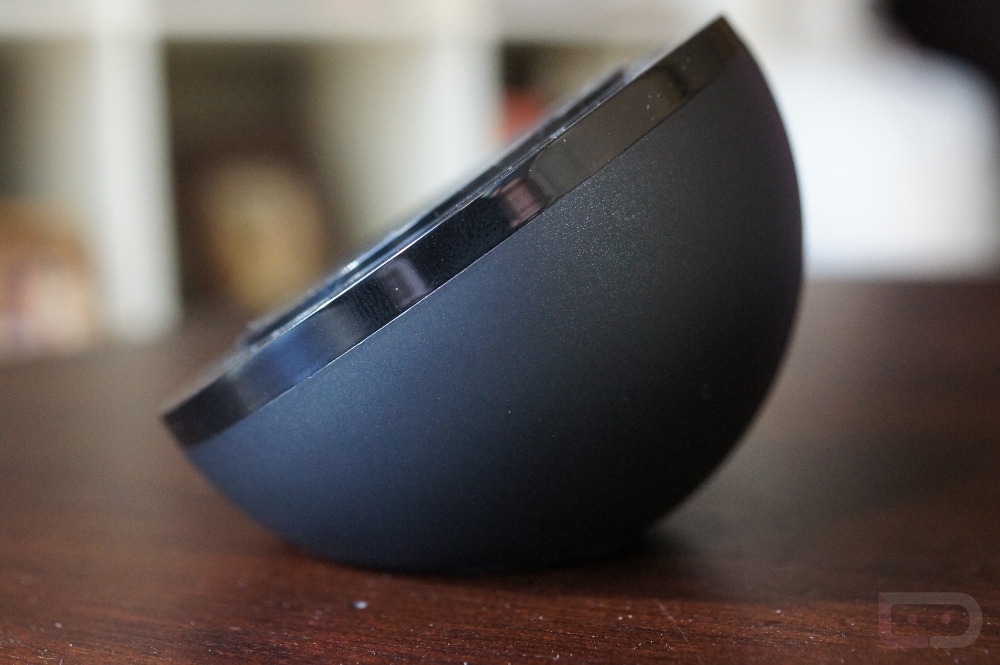 Cases
In the video below, I tested the Ringke Slim, Ringke Fusion, and official Bumper to see if the phone would charge while attached – sure enough, it does. If you have some behemoth of a case, I can't tell you how that will work, but all of the slim cases I tested, certainly work just fine.
Other Phones
The Nexus 4 wireless charger is built to the Qi wireless charging standard, so yep, it works with other devices. I've got the DROID DNA attached to it as I type this and it seems to be charging just fine. The sticky rubberized face is also holding onto the device quite well. Here is a picture of the DROID DNA on it.
Price
At $59.99, the price is somewhat steep, especially since the only function of this wireless charger is to wirelessly charge your device. You can justify it somewhat if you look at competing wireless chargers like the Nokia Fatboy which also retails for around $60. I would point out that this feels like a much higher quality product than the Fatboy, though, which is essentially a pillow with a charging plate stuffed inside. Wireless charging is somewhat new, so for now you are going to pay premium prices.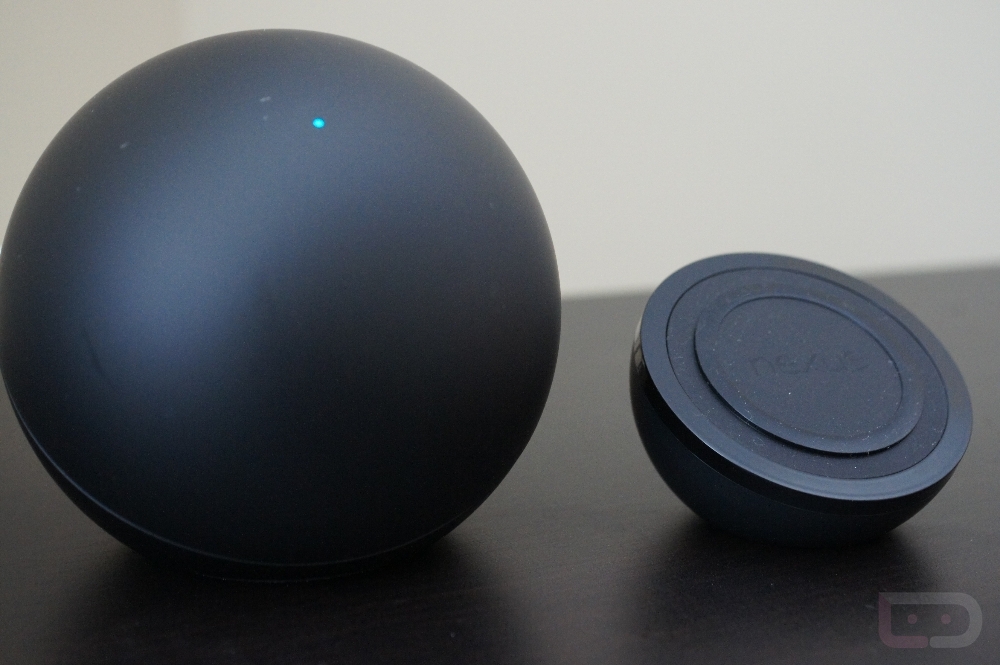 Overall
If you need an wireless charger, this appears to be a great option, if not the best option. I've dealt with the frustrations that come with the LG flat wireless charger for so long that using the Orb is like a whole new world. The angled face, super-grippy (technical term) face, and stylish design make it a great accessory to your desk. The $59.99 price may turn some off, but that's the price we pay right now to have the latest in technology.
Gallery
[nggallery id=53]
Video