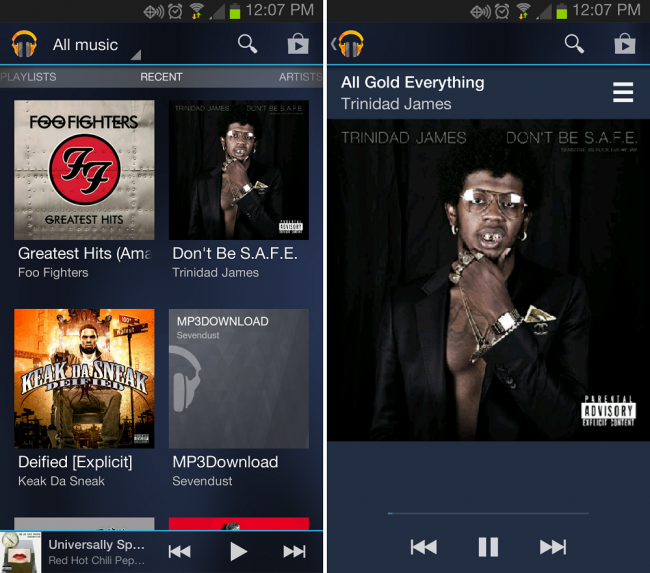 If you are a Google Play Music user, which we think you should be, go grab the newest update that was just released to Google Play. It brings a few new features such as instant mixes (which we love) going beyond 25 songs when you reach the end, new default album art (yes!), and fixes for the freezing issues on the Galaxy S3. 
Funny story time. I was literally going to write a quick rant post today about how the widget didn't have a previous track button. Instead, it had a thumbs up button. Seriously, who needs to thumb up a song on a widget? Give me some actual usage out of that space. Thanks for reading my mind, Google! I knew this day would come.
v4.5.910I 

Instant mixes continue playing beyond 25 songs.
Added ability to shuffle an album, artist or playlist.
New default album art.
Previous button added to widget.
Pinning progress now shown on album and playlist pages.
Fix for the Galaxy S3 freezing issue.
Cheers everyone who sent this in!