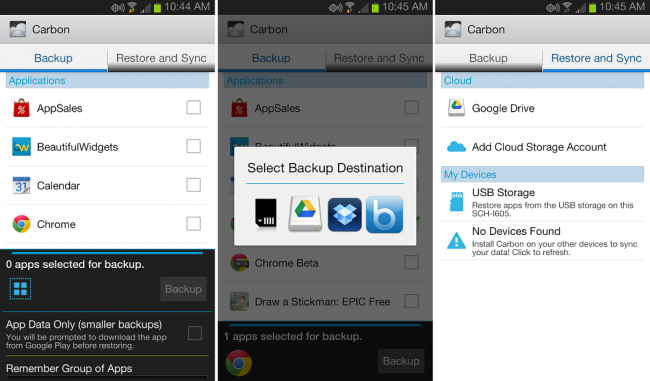 This morning, Koush released an updated version of Carbon, his backup app that has been making the rounds and receiving a lot of great attention. In this update, he has allowed non-rooted users to get into the game, with the help of a desktop application that is easily installed on your computer. With this app, every Android user (rooted and non-rooted) can backup apps and app data easily and safely. 
Koush mentions that this beta will expire January 30, but he intends to have a version on Google Play before then. There will be a paid version and a free version, so we await that release.
Via: +Koush
______________________
Some of our best videos.