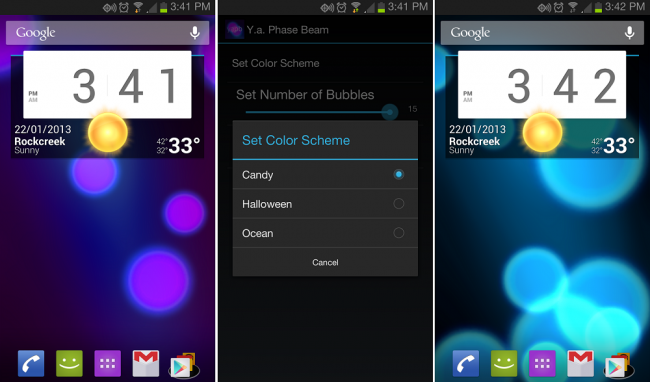 Out of the stock Android live wallpapers that come installed on all devices, Phase Beam has always been my favorite. I love the purples, blues, and the overall feel of the wallpaper. A developer over on RootzWiki has released, Yet Another Phase Beam to Google Play, and brings a few new colors to the table, as well as FPS options.
After installing you enable it as you would any other LWP and then you are done. So far, I have not experienced lag that I would with other live wallpapers, so that's a plus. If you love the beam like myself, go grab it for free on Google Play.
______________________
Some of our best videos.