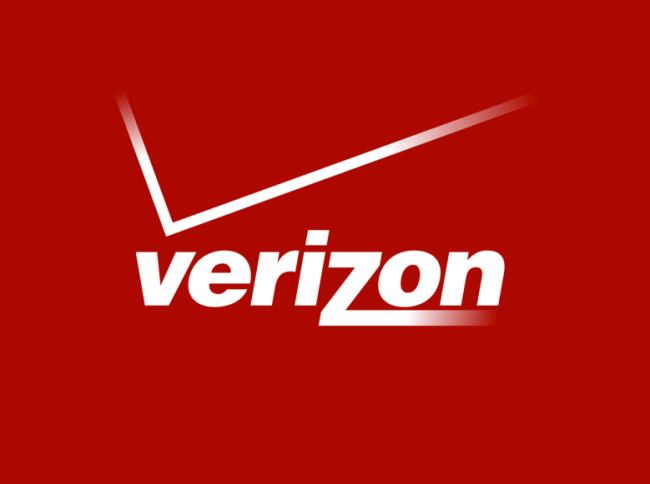 America's largest network, Verizon, posted big numbers this morning as their fourth quarter results are in. During Q4, Verizon's investment in their FiOS and mobile networks resulted in a total loss of $4.8 billion, but the company has no cause for concern. During the winter period, Big Red was able to add 2.1 million postpaid subscribers to their network, 87% of which were smartphones. In other words, "cha-ching." 
Of the 9.8 million smartphones that were sold during Q4, 7.3 million of them were 4G LTE compatible, bringing the total of Verizon customers using their LTE network to roughly 23.3%. In terms of which phones were sold, Verizon's CFO claims that iPhones outsold Android handsets nearly two to one. To sum it up, Verizon posted 8.4% year-over-year increase in revenues, bringing in a total of just $875 million in the year of 2012.
Thoughts on these numbers?
Verizon Reports Strong Revenue And Customer Growth For Verizon Wireless And FiOS Services In 4Q 2012

Earnings Impacted by Previously Announced Non-Operational Charges

NEW YORK, NY —

4Q 2012 HIGHLIGHTS

Wireless

8.5 percent year-over-year increase in service revenues in 4Q 2012; 8.4 percent year-over-year increase in retail service revenues.
2.2 million retail net additions, excluding acquisitions and adjustments, including a record-high 2.1 million retail postpaid net connections; low retail postpaid churn of 0.95 percent; 98.2 million total retail connections, 92.5 million total retail postpaid connections.
4G LTE service now available to more than 273 million people in 476 markets across the U.S.

Wireline

4.1 percent year-over-year increase in consumer revenues; consumer ARPU (average revenue per user) up 9.5 percent year over year, to $105.63.
144,000 FiOS Internet and 134,000 FiOS Video net additions, with continued increased sales penetration for both services; 5.4 million total FiOS Internet, 4.7 million total FiOS Video customers.

Consolidated Earnings

A loss of $1.48 in earnings per share (EPS), compared with a loss of 71 cents per share in 4Q 2011, impacted by non-cash pension items in both quarters and additional non-operational debt retirement and other restructuring items in 4Q 2012.
A 7-cent-per-share impact due to Superstorm Sandy yielded 38 cents per share in adjusted EPS (non-GAAP), compared with 52 cents in adjusted EPS in 4Q 2011.

Verizon Communications Inc. (NYSE, Nasdaq: VZ) today reported strong customer and revenue growth in Verizon Wireless and Verizon FiOS services in fourth-quarter 2012 — positioning the company well for 2013.

Verizon Wireless reported record-setting customer additions in the quarter, while Verizon FiOS customer additions were higher in fourth-quarter 2012 than in the prior two quarters, despite the impact of Superstorm Sandy.

"Verizon seized growth opportunities in the fourth quarter to cap a year of solid progress across the entire business," said Lowell McAdam, Verizon chairman and CEO.  "We delivered a total return of 13.2 percent to shareholders in 2012, and we enter 2013 ready to accelerate the momentum we've achieved and create significant shareholder value in the years to come."

4Q and Full-Year Earnings Results

Due to the impact of non-operational items announced earlier this month, Verizon reported a loss of $1.48 in EPS in fourth-quarter 2012, compared with a fourth-quarter 2011 loss of 71 cents per share.

A reduction of 7 cents per share due to impacts from Superstorm Sandy yielded a total of 38 cents per share in adjusted fourth-quarter 2012 earnings (non-GAAP).  Fourth-quarter 2012 charges totaled $1.86 per share: $1.55 per share related to severance, pension and benefit charges primarily for the annual actuarial valuation of Verizon's benefit plans as well as the annuitization of various pension liabilities during the quarter, and 31 cents per share related to the early retirement of debt and other restructuring activities.

Comparable adjusted fourth-quarter 2011 earnings of 52 cents per share excluded charges of $1.23 per share, primarily related to the valuation of pension plans.

On an annual basis, Verizon reported 31 cents in 2012 EPS, compared with 85 cents per share in 2011.  Adjusted annual EPS (non-GAAP) was $2.24 in 2012, compared with $2.15 in 2011.

Revenue Growth Across All Strategic Areas; Continued Strong Cash Flow

In fourth-quarter 2012, Verizon's consolidated quarterly operating revenues exceeded $30.0 billion for the first time in company history.  This represented a 5.7 percent increase compared with fourth-quarter 2011 and was the company's highest year-over-year quarterly growth rate in 2012.

For full-year 2012, Verizon's revenues totaled $115.8 billion, an increase of 4.5 percent, or $5.0 billion, compared with 2011.  In fourth-quarter 2012, Verizon saw year-over-year revenue increases across all strategic growth areas: 8.5 percent for Verizon Wireless service revenues, 15.7 percent for FiOS revenues and 5.3 percent for strategic enterprise services.

Cash flow from operating activities totaled $31.5 billion in 2012, an increase of 5.7 percent compared with $29.8 billion in 2011.

Capital expenditures were $16.2 billion in 2012, including $135 million in companywide capital related to Superstorm Sandy recovery efforts, and totaled about $70 million less than in 2011.  Free cash flow (non-GAAP, cash flow from operations less capex) was $15.3 billion for the year, an increase of 13.1 percent compared with $13.5 billion in 2011.

Verizon maintained a strong balance sheet, with year-end 2012 total debt of $52.0 billion, down from $55.2 billion at year-end 2011.

Verizon Wireless Delivers Record-High Customer Additions and Strong Revenue Growth

In fourth-quarter 2012, Verizon Wireless delivered the highest number of retail postpaid net additions of any quarter in its history, strong growth in revenues, an increase in smartphone penetration, and continued low retail postpaid churn.

Wireless Financial Highlights

Total revenues were $20.0 billion in fourth-quarter 2012, up 9.5 percent year over year.  Service revenues in the quarter totaled $16.4 billion, up 8.5 percent year over year.  Retail service revenues grew 8.4 percent year over year, to $15.8 billion.
For full-year 2012, total revenues were $75.9 billion, up 8.1 percent over full-year 2011, and service revenues were $63.7 billion in 2012, up 7.7 percent year over year.
Retail postpaid ARPA (average revenue per account) grew 6.6 percent over fourth-quarter 2011, to $146.80 per month.  As customers continue to add multiple devices to accounts following the introduction of the Share Everything Plan in June, Verizon Wireless now reports ARPA instead of ARPU since customers can share data among multiple devices.
In fourth-quarter 2012, wireless operating income margin was 24.0 percent and segment EBITDA margin on service revenues (non-GAAP) was 41.4 percent, down 80 basis points from fourth-quarter 2011.  For full-year 2012, operating income margin was 28.7 percent, up 230 basis points from full-year 2011; segment EBITDA margin was 46.6 percent, up 180 basis points year over year.

Wireless Operational Highlights

Verizon Wireless added 2.2 million net retail connections in the fourth quarter, including a record-high 2.1 million retail postpaid net connections.  The company added 5.0 million net retail postpaid connections in 2012, the most in four years.  These additions exclude acquisitions and adjustments.
At the end of 2012, the company had 98.2 million retail connections, a 6.6 percent increase year over year — including 92.5 million retail postpaid connections.
Verizon Wireless had 35.1 million retail postpaid accounts at the end of the fourth quarter, a 1.4 percent increase over the fourth quarter 2011, and an average of 2.6 connections per account, up 4.3 percent year over year.
At year-end 2012, smartphones accounted for more than 58 percent of the Verizon Wireless retail postpaid customer phone base, up from 53 percent at the end of third-quarter 2012.
Retail postpaid churn was 0.95 percent in the fourth quarter and retail churn was 1.24 percent, both up 1 basis point year over year.
Verizon Wireless continued to roll out its 4G LTE mobile broadband network, the largest 4G LTE network in the U.S.  As of today (Jan. 22), Verizon Wireless 4G LTE service is available to more than 273 million people — close to 89 percent of the population — in 476 markets across the U.S.
The company continued to enhance its device lineup with new smartphones and tablets. In the fourth quarter, Verizon Wireless launched eight 4G LTE smartphones: the DROID RAZR HD and DROID RAZR MAXX HD by Motorola; Windows Phone 8X by HTC; Nokia Lumia 822; Samsung Galaxy Note II; Spectrum 2 by LG; Samsung Galaxy Stratosphere II; and the DROID DNA by HTC.  In addition, Verizon Wireless launched three tablets in the quarter: the Samsung Galaxy Tab 2, Apple iPad with Retina display and Apple iPad mini.
Verizon Wireless announced it will begin offering shared data plans for business on Jan. 24, 2013, with the Share Everything Plan for Small Business and the Nationwide for Business Data Packages and Plans.

Wireline Reports Continued Strong FiOS Customer and Revenue Growth

In the Wireline segment, FiOS customer growth in fourth-quarter 2012 was greater than in the prior two quarters, despite the disruption caused by Superstorm Sandy.  In global enterprise and wholesale, increased sales of strategic services continued to help mitigate lower revenues resulting from secular and global economic impacts.

Wireline Financial Highlights

Fourth-quarter 2012 operating revenues were $10.0 billion, a decline of 1.5 percent compared with fourth-quarter 2011.  Consumer revenues grew 4.1 percent compared with fourth-quarter 2011.  On an annual basis, 2012 consumer revenues totaled $14.0 billion, an increase of 3.2 percent compared with 2011 and Verizon's highest annual revenue growth rate in consumer wireline in 10 years.
Consumer ARPU for wireline services increased to $105.63 in fourth-quarter 2012, up 9.5 percent compared with fourth-quarter 2011.
ARPU for FiOS customers continues to be more than $150.  FiOS services produced about 68 percent of consumer wireline revenues in fourth-quarter 2012.  About two-thirds of FiOS consumer customers have purchased a "triple play" of phone, Internet and video services.
Global enterprise revenues totaled $3.8 billion in the quarter, down 2.1 percent compared with fourth-quarter 2011.  Sales of strategic services increased 5.3 percent compared with fourth-quarter 2011 and represented 54 percent of global enterprise revenues.  Strategic services include Verizon Terremark cloud and data center services, security and IT solutions, advanced communications, and strategic networking.
For 2012, wireline operating income margin was 0.2 percent and wireline EBITDA margin (non-GAAP) was 21.3 percent, including the negative impact of fourth-quarter storm recovery.  Excluding identifiable storm impacts (non-GAAP), wireline operating income margin was 1.0 percent and wireline EBITDA margin was 22.1 percent.

Wireline Operational Highlights

Verizon added 144,000 net new FiOS Internet connections and 134,000 net new FiOS Video connections in fourth-quarter 2012.  Verizon had a total of 5.4 million FiOS Internet and 4.7 million FiOS Video connections at the end of the quarter, representing year-over-year increases of 12.6 percent and 13.3 percent, respectively.
FiOS penetration (subscribers as a percentage of potential subscribers) continued to increase.  FiOS Internet penetration was 37.3 percent at the end of fourth-quarter 2012, compared with 35.5 percent at the end of fourth-quarter 2011.  In the same periods, FiOS Video penetration was 33.3 percent, compared with 31.5 percent.  The FiOS network passed 17.6 million premises at year-end 2012.
Broadband connections totaled 8.8 million at year-end 2012, a 1.4 percent year-over-year increase. Revenues from broadband connections grew 3.1 percent — to $3.5 billion for full-year 2012 — over the same period, driven by customer purchases of higher-speed FiOS services.
Verizon has been replacing high-maintenance portions of its residential copper network with fiber optics to provide enhanced services and to reduce ongoing repair costs. In 2012, Verizon migrated 223,000 homes to fiber, which contributed to an 11 percent improvement in trouble reports across Verizon's entire copper network for the year.  The company has a target of 300,000 additional migrations within FiOS markets in 2013.
To meet rapidly growing customer-traffic demands, Verizon deployed additional 100G (gigabits per second) technology on network routes in the U.S. and Europe in fourth-quarter 2012.  In the U.S., these high-capacity routes included Atlanta to Tampa, Kansas City to Dallas and Salt Lake City to Seattle.  During 2012, the company added 13,000 miles to its 100G network in the U.S.
Verizon Enterprise Solutions completed agreements with multinational and U.S. corporations The Coca-Cola Company, Hongkong and Shanghai Hotels Ltd., Bridgestone Americas, CME Group,Redbox and Shred-It for advanced business technology solutions.
Verizon Enterprise Solutions launched a comprehensive cloud and data center infrastructure portfolio specifically designed to help the health care industry meet the federal Health Insurance Portability and Accountability Act (HIPAA) requirements for safeguarding electronic protected health information.

NOTE: See the accompanying schedules and www.verizon.com/investor for reconciliations to generally accepted accounting principles (GAAP) for non-GAAP financial measures cited in this document.

Verizon Communications Inc. (NYSE, Nasdaq: VZ), headquartered in New York, is a global leader in delivering broadband and other wireless and wireline communications services to consumer, business, government and wholesale customers.  Verizon Wireless operates America's most reliable wireless network, with more than 98 million retail connections nationwide.  Verizon also provides converged communications, information and entertainment services over America's most advanced fiber-optic network, and delivers integrated business solutions to customers in more than 150 countries, including all of the Fortune 500.  A Dow 30 company with nearly $116 billion in 2012 revenues, Verizon employs a diverse workforce of 183,400.  For more information, visit www.verizon.com.

VERIZON'S ONLINE NEWS CENTER: Verizon news releases, executive speeches and biographies, media contacts, high-quality video and images, and other information are available at Verizon's online News Center at www.verizon.com/news.  To receive news releases by email, visit the News Center and register for customized automatic delivery of Verizon news releases.

NOTE: This presentation contains statements about expected future events and financial results that are forward-looking and subject to risks and uncertainties. For those statements, we claim the protection of the safe harbor for forward-looking statements contained in the Private Securities Litigation Reform Act of 1995. The following important factors could affect future results and could cause those results to differ materially from those expressed in the forward-looking statements: adverse conditions in the U.S. and international economies; competition in our markets; material changes in available technology or technology substitution; disruption of our key suppliers' provisioning of products or services; changes in the regulatory environments in which we operate, including any increase in restrictions on our ability to operate our networks; breaches of network or information technology security, natural disasters, terrorist attacks or significant litigation and any resulting financial impact not covered by insurance; an adverse change in the ratings afforded our debt securities by nationally accredited ratings organizations or adverse conditions in the credit markets impacting the cost, including interest rates, and/or availability of financing; changes in our accounting assumptions that regulatory agencies, including the SEC, may require or that result from changes in the accounting rules or their application, which could result in an impact on earnings; significant increases in benefit plan costs or lower investment returns on plan assets; and the inability to implement our business strategies.

####