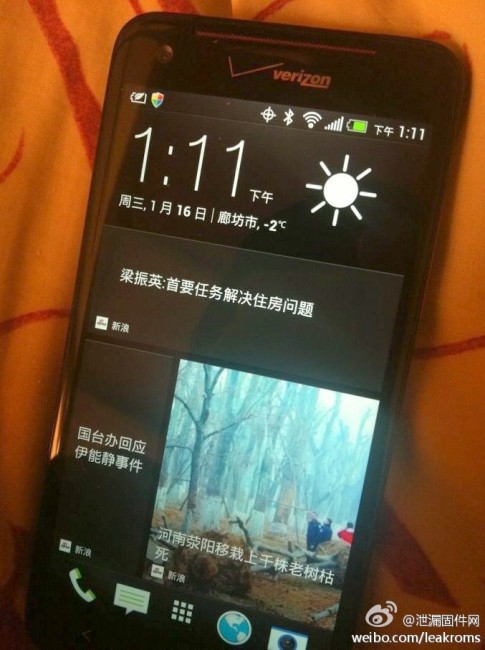 Over the weekend, we caught our first glimpse of HTC's new custom skin for Android, Sense 5.0. The two appearances lead us to believe that HTC is going with a more minimal approach to Sense, but also one with an interesting take on home screen sections that look similar to what Microsoft has done with Windows Phone. It has pretty moments, like with the icons, but the rest seems like a step in the wrong direction – but that's coming from a minimalist like myself. 
That's not what we're here to talk about, though. The above image is, since it shows a Verizon-branded DROID DNA running this latest version of Sense. Not that we ever thought for a second that HTC's current flagship device wouldn't see an update to a new version of Sense or anything, but this seems to have come earlier than expected.
We have no idea when the DNA could see an update to Sense 5.0 (assuming that's what it's called), because we first need HTC to announce it (and they have yet to do that). Don't forget that they'll likely launch a phone along with the new version of Sense – the HTC M7.
The image above was posted at a leaked ROMs site, so keep an eye on your favorite forum over the next few days. You might find yourself a gift.
Via:  HTCSource