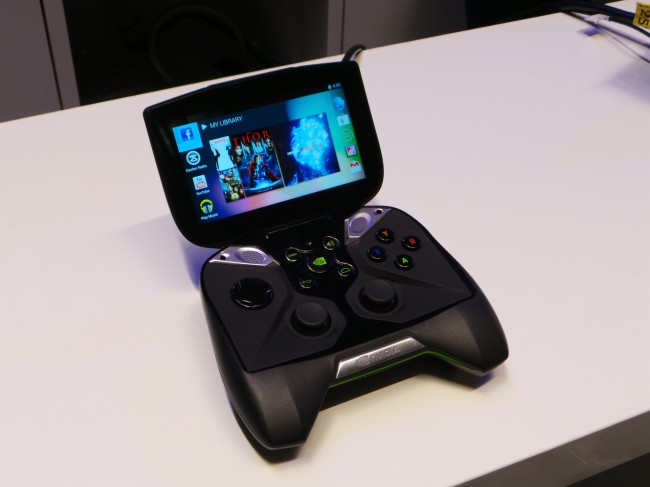 We were fortunate enough to grab some special hands-on time with NVIDIA here at CES and get an up-close look at the new Project Shield. So far, we are very impressed. NVIDIA has clearly put a ton of time into the design of the system and when you get your hands on it, it feels fantastic.
We could tell that there are still a few manufactuering bugs that will undoubtedly be worked out (hinges on the clamshell seemed rather loose), but in terms of performance and overall feel, it was top notch. Below we have a full hands-on gallery as well as a video of our experience, which as soon as it is fully rendered and uploaded will be down below.
Let us know your thoughts on SHIELD. We'll come back with more thoughts later, probably after the DL Show.
[nggallery id=42]