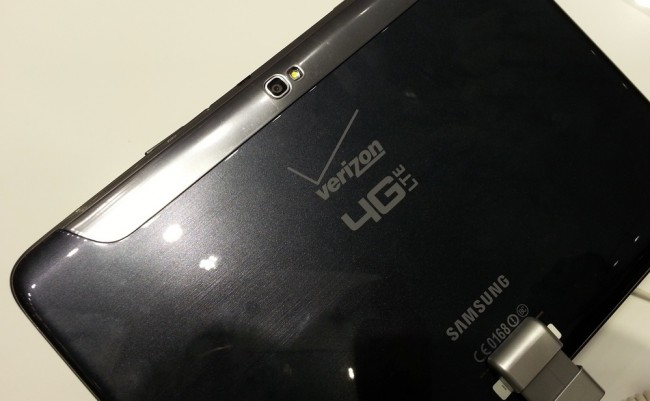 Holy logo!
Soooo, we spent a couple of minutes with the Samsung Galaxy Note 10.1 that was announced yesterday for Verizon. You can tell in the video that I'm struggling to come up highlights (or mystified by the 4G LTE logo on the back), and that's because this device has been out for quite some time already as a WiFi-only tablet. This version simply has a 4G LTE – the only difference. 
Inside, though, you'll find a 1.4GHz quad-core processor, rear and front cameras (5MP and 1.9MP), an HD 10.1″ display, and Samsung's TouchWiz tablet UI. As with the Note 2, the Note 10.1 utilizes the S Pen and its powerful processor to allow you to multi-task and be more productive.
At launch, it'll have Jelly Bean, we just don't know exactly when that launch will be.