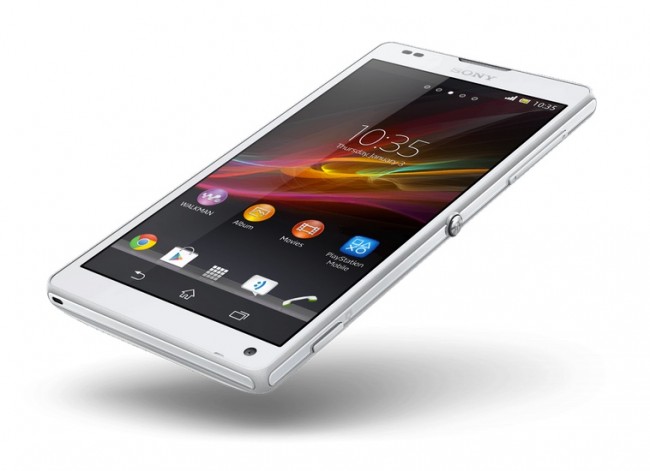 Last night during their CES press event, Sony announced two new phones, the Xperia Z and Xperia ZL. Both are extremely high-end phones, sporting 5″ 1080p displays and quad-core processors, however, they differ slightly in form factor. 
I spent a couple of minutes with the Xperia ZL, the slightly smaller of the two, but came away more impressed because of that lesser bulk. The frame and body are small enough that the entire front of the phone is almost all display – gorgeous 443ppi display. It flies thanks to the Snapdragon S4 Pro and 2GB RAM. The custom UI that Sony has been tweaking over the years is actually pretty fluid and fine-tuned. And the camera at 13MP with an Exmor RS sensor is insanely good.
Both the Z and ZL will launch in Q1 of this year. The Z will launch globally and the ZL will only hit select markets.
For the first time in years, I will admit that I'm impressed by a Sony phone. Check out video of the device below.