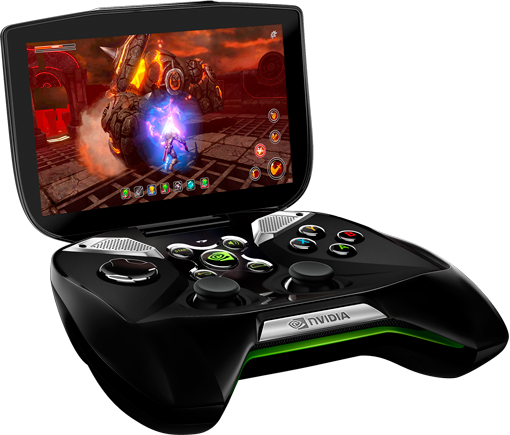 On Sunday evening, NVIDIA made the largest splash of CES with the unveiling of Project SHIELD, a cloud based mobile gaming system that allows users to play PC titles right on the device. NVIDIA has worked years on creating the infrastructure and hardware of SHIELD, but some are still unconvinced that the device could become largely successful. The reason for this apparent doubt is that NVIDIA has yet to announce any type of pricing for the device, which people have guessed could cost anywhere from $199 all the way to even $499 and beyond.
From the few hands-on reviews we have seen so far of the device, the hardware seems to be of utmost quality, making some other Android-powered gaming systems look rather cheap and plasticy. The speakers are loud, the display is clear and bright, and all of the buttons and triggers seem to be what you would expect on any top console gaming system (Xbox 360, PS3) on the market today.
So, without knowing how much it is, would you buy one? Feel free to let us know the price point you are hoping NVIDIA can meet in order for you to be interested in the device.

Loading ...