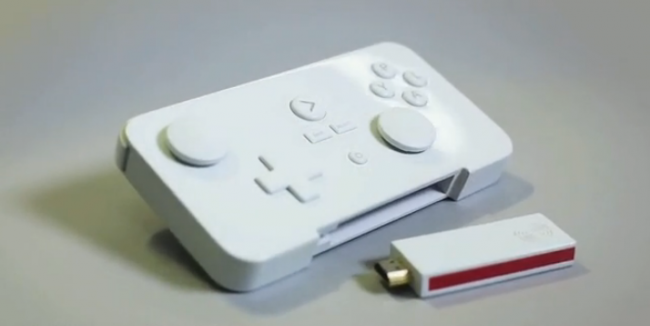 The bigger consoles may soon be taking the backseat, as more affordable and pocketable gaming platforms are emerging with the help of Kickstarter. The newest Android-powered device is called GameStick, and it certainly is interesting.
Being designed with portability and power in mind, it runs off of a thumb drive that plugs directly into your HDTV. To keep size down, the drive fits perfectly right into the controller itself. The team has a way to go in terms of being fully funded, but getting your hands on a GameStick is incredibly cheap, with early bird specials going for just $69. 
If you are feeling especially generous, you can pledge all the way up to $5,000 and even land a spot on the company's product development team and steer the direction this device takes.
Any takers?
Via: Kickstarter