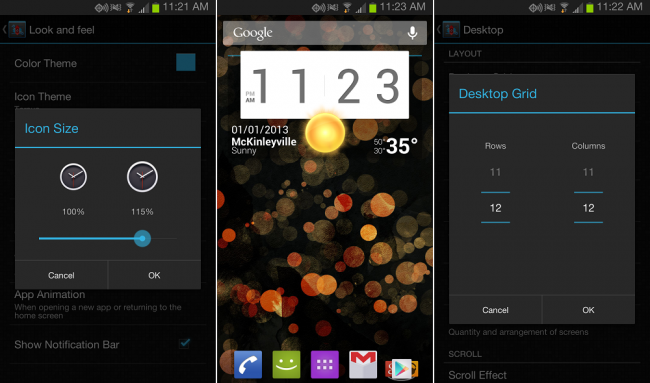 Happy 2013 to all of you! To kick it off, Nova Launcher received a nice update in Google Play, which will greatly benefit Prime users. For starters, users can now select custom icon sizes, apply swipe actions to any desktop icon, infinite scroll in the app drawer, as well as lower memory usage which will help keep your device speedy.
To see the full list of new features and fixes, check below. 
What's in this version:
Custom Icon Size (Prime)
Swipe actions on any desktop icon (Prime)
Custom wallpaper cropping
Increase maximum desktop grid size
Infinite Scroll Drawer Setting
Alphabetical list drawer style
Small Icons Dock Setting
Force wallpaper scrolling on USA SGS2
Aggressive Desktop Setting (Keep in memory)*
Lower memory usage
Improve scrolling performance
Fixes, optimizations and tuning
Here is to a happy new year!