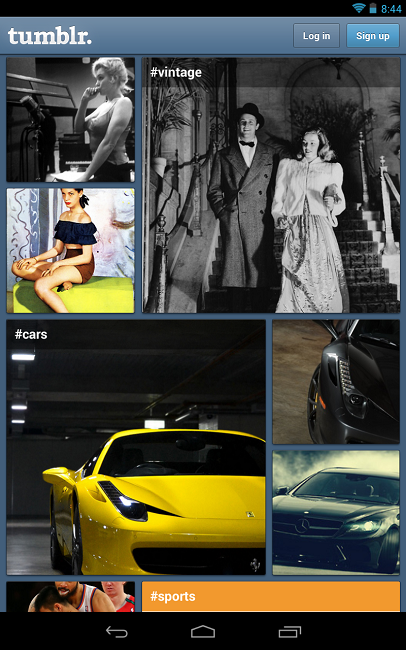 The official Tumblr for Android application was updated this morning, which brings full tablet support and a new Following screen. If you haven't updated yet, go get on that.
I haven't been much into Tumblr, but if the above thumbnails are any indication as to what I might be missing, I think I'm going to go sign up right now. For those who don't know, Tumblr is another sharing site, where users can post pretty much anything. Videos, pictures, text, or anything else you might want to share with your followers.
Maybe I will just stick to Instagram for now.