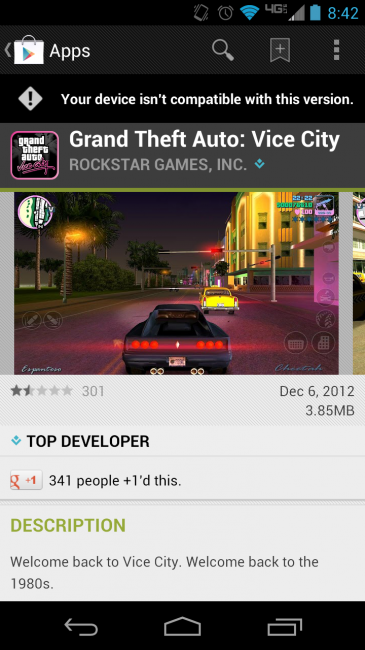 Well folks, could today get any worse? This morning, Rockstar's Grand Theft Auto Vice City was released to Google Play for Android, then taken down after reports of XAPK validation issues. Since then, Rockstar has acknowledged the issues, pulled it from Google Play, and say that it will be back…eventually. 
We're aware that some users have attempted to download Vice City: 10th Anniversary Edition from the Google Play Store and have experienced validation errors.

Just to be clear: the game is not available for Android devices just yet, and if you're seeing it listed on the Store then this is an error, and you shouldn't attempt to download it. We'll keep you up to date and let you know as soon as the game is live and available to purchase.
Time to curl up into the fetal and cry myself back to sleep.
Cheers EvanTheGamer and B!