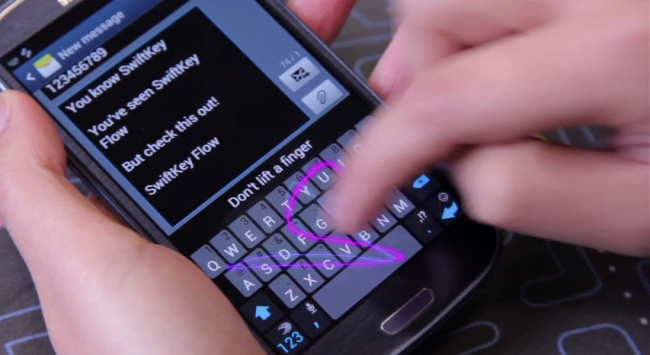 As we await the launch of the Swiftkey Flow beta, the developers have published a video that makes the wait incredibly worse. The keyboard itself looks great and that light-purple tracer is perfect. As you can see, typing sentences "without lifting a finger" is the way to go.
The beta can't come soon enough, right?
Cheers Adam and aBabyPenguin!