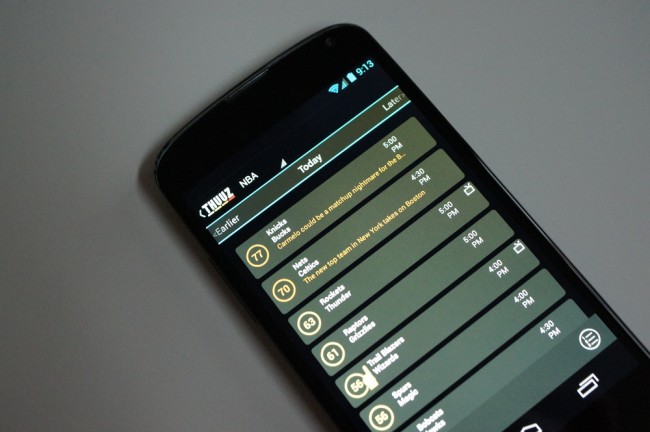 When I'm not spending my days reviewing the latest in tech gadgetry, you'll probably find me at a Portland Trail Blazers game, in a sports pub watching college football, or planning a trip to the next big sports event. I'm a sports junky, to say the least. But since I can't make it to every game, I need to find ways to stay connected from anywhere in the world. Thanks to these wonderful new smartphones that we all own, it has become increasingly easier to do just that.
Featured today over at Intel's My Life Scoop blog, I toss out the 5 sports apps that I use on a regular basis to keep up to speed on the latest news for my favorite teams, which current games are the closest or most interesting, and how badly I'm crushing my fantasy match-up this week.
To read the post, head over to My Life Scoop.