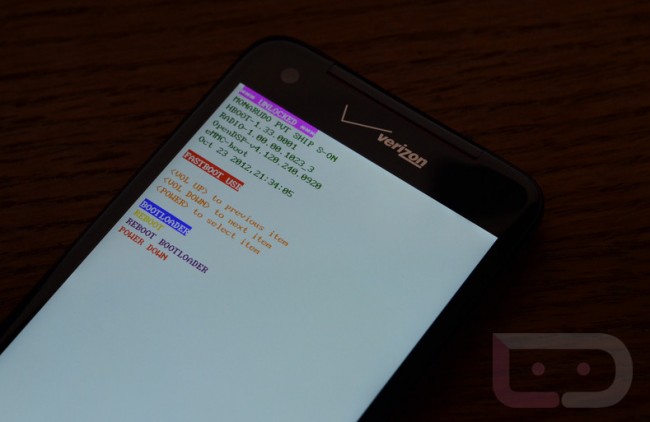 After Verizon and HTC decided that they weren't fans of you unlocking the bootloader on your brand new DROID DNA through HTCDev, something we first reported as being possible, owners of the device waited impatiently for a work-around or fix to the problem to appear. After all, how much fun could a shiny, freshly opened smartphone be without the ability to unlock, root, and get to tinkering? Well, my friends, a method to trick HTCDev's unlock tool has been worked out and is available for download. 
RootzWiki has instructions up, thanks to TeamAndIRC's Justin Case, so I've linked to them below, along with a video. The process doesn't seem difficult. My understanding is that it basically involves changing your CID so that HTCDev thinks you are using a different device. Once you have flashed all of the CID-changing files, you still use HTCDev to unlock the bootloader. Once finished, you then go about your normal business. The process is semi-risky though. There also may not be a way to re-lock your device, meaning your warranty is shot. Be careful, proceed with caution, and enjoy.
Via:  RootzWiki
Cheers Jigga_Z, Imacellist, and everyone else!