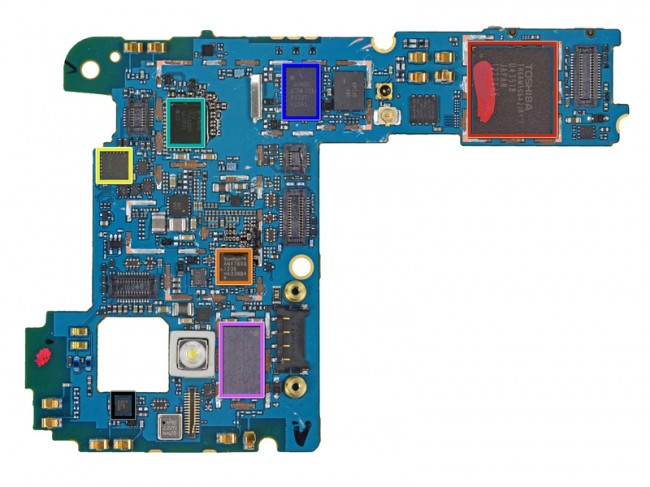 Well, would you look at that. On Friday evening, iFixit posted their "teardown" of the LG Nexus 4 and discovered that it has a Qualcomm 7-band 4G LTE chip inside it. But, wait! I thought it didn't have LTE and was HSPA+ only? It is. For whatever reason though, an LTE chip was left inside.
Could it have something to do with the LG Optimus G having 4G LTE, a phone that is almost an identical build to the LG Nexus 4? Maybe. Was there a chance that it would have LTE at launch, but breakdowns in carrier negotiations stopped it? Eh, you'd be going out on quite the conspiracy limb to suggest that. Who knows, maybe Google was simply future-proofing the phone to be able to connect to LTE somewhere down the road? Or what are the chances that an LTE-ready version launches in the coming months? No one but Google probably knows the answers to those questions.
The bottom line is, that there is an LTE chip inside this phone. We just aren't sure that it'll ever be operable. One can dream.
Via:  iFixit
Cheers Scott, BAoxymoron, Kane, Nick, Justin and the other dozen or so of you!