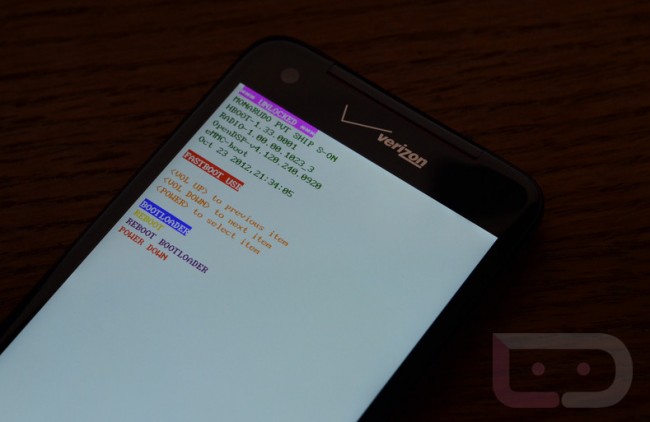 Last night, we broke the news that the bootloader of the HTC DROID DNA can be unlocked using the bootloader unlock tool over at HTCDev. But before the night was even over, ClockworkMod Recovery, root, and an unsecure kernel had been released, giving plenty of hope in the custom ROM world to future owners of HTC's latest device. 
To gain root, the process looks something like this:
Unlock the bootloader using HTCDev's bootloader unlock tool
Flash the unsecure kernel to allow you to gain root (done in fastboot)
Flash ClockworkMod recovery (done in fastboot)
Flash the root .zip file (done in recovery)
We know that none of you have the phone yet, but once you do, jump back to this post and then hit up the XDA thread below to make magic happen.
We mentioned this last night, but again, assuming nothing changes in the next few days up until launch, this is great news for those that are planning to pick up the DNA. Just keep in mind that Verizon could always change their mind on leaving this phone semi-open and lock it all up with an OTA update. Cross those fingers.
Via:  XDA
Cheers @Ben82379!