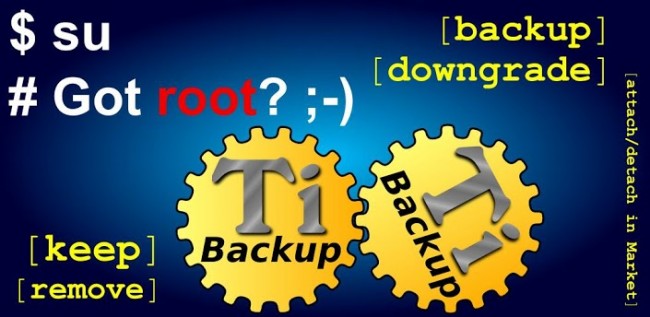 If you are a frequent flasher of ROMs on your phone, you are most likely well acquainted with the application Titanium Backup. It is pretty much the go-to app if you need to mess around with the data, apps and information on your phone between your new and old ROM. In a recent update, it managed to become even more useful. 
The biggest addition to the app in this update is the ability to "create update.zip containing apps+data, apps only or data only. Both user & system apps are supported and the file can be signed." This allows you to back up your apps, and flash the .zip in recovery so you don't have to wait to re-install them all from inside the application. However, that feature is only functional for those who purchase the Pro version of the application.
The update also allows you to upload files to Dropbox, plus it fixes a few small bugs. If you don't own the Pro version of TB, this might be the time to pony up.
Play Link: TB Play Link | TB Pro Play Link
Cheers Brandon!