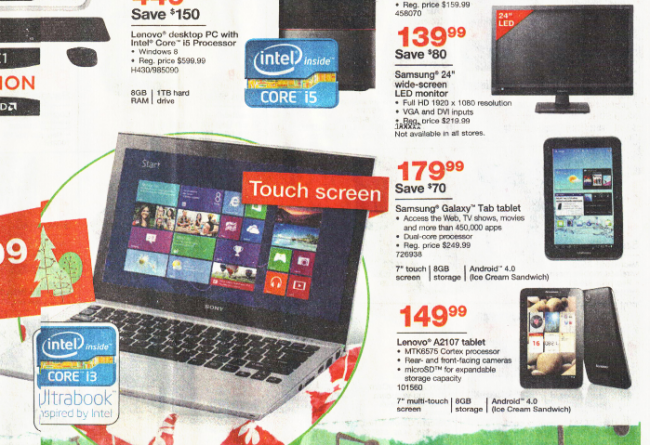 More Black Friday ads have started to appear online, so as we promised yesterday while posting RadioShacks ad, we will try to point out all that have good Android deals. In the case of Staples and Kmart, there aren't many, unless you want older tablets or ones that are made by some off-brand that you wouldn't dare trust. 
Staples is posting up the Kindle Fire line of tablets on the front page of theirs, however, they aren't necessarily discounting the tablets, but are offering up a $20 gift card should you buy one. You'll also find what appear to be ancient Lenovo and Samsung 7″ tablets on the cheap.
Kmart probably isn't worth visiting, unless you want to trust a brand called "Mach Speed Trio." Yeah, they do have a no-contract Samsung phone available, but the rest of their Android deals are nothing to write home about.
Via:  BlackFriday (Staples) (Kmart)