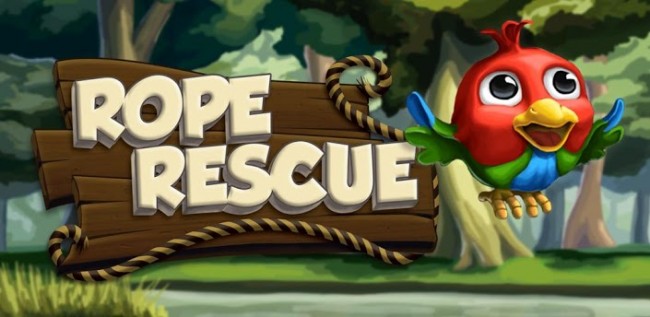 Why didn't I think of this? From Untame Games, comes a game called Rope Rescue that matches the cuteness of the Angry Birds characters and combines it with the brain-busting puzzle-like fun of Cut the Rope. You're given a single bird whose mission is to set free the caged bird. You grab a rope and use it with pulleys and gears to set the other bird free. Naturally, the game gets increasingly difficult as you progress. 
There is a free version and a paid version with no ads. So, have we found the next cult classic?
Play Link: Free | Paid ($2.99)
______________________
Some of our best videos.