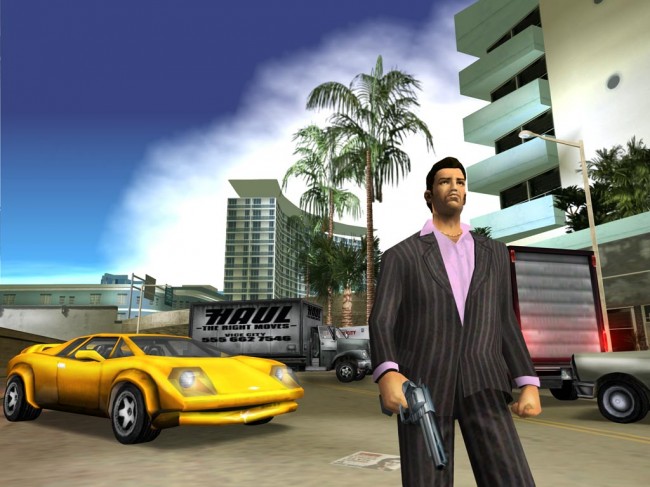 To celebrate the game's 10th anniversary (Oct. 29), Rockstar Games has announced that they are to release Grand Theft Auto: Vice City for mobile devices in the Fall. For those unfamiliar, Vice City is the next game after the first GTA that was made available for the PlayStation 2 that made stealing cars, getting wanted by the FBI, and other illegal activities involving women fun as can be. The game takes places in the 80s and takes certain aspects from much of that decade's culture such as movies, music, and video games. 
Grand Theft Auto: Vice City was originally released in October 2002 for the PlayStation 2 computer entertainment system, just one year after its predecessor, Grand Theft Auto III, changed the gaming landscape forever with its combination of open-world freedom, humor and action in a living, breathing city. Vice City expanded upon the open world gameplay of Grand Theft Auto III, combined with nostalgia for the 1980s to create one of the true high points in the marriage of video games and mainstream pop culture, loved by hardcore gamers and casual players alike. The upcoming mobile version of Grand Theft Auto: Vice City brings the full experience to mobile devices, featuring native high-resolution graphics and several enhancements unique to the iOS and Android platforms.
I don't know about any of you, but GTA: VC changed the way I looked at video games. I couldn't get enough of this title and I'm extremely stoked that it's making its way to Android. As soon as we have a date to share, we'll update you all.
Via: Kotaku
Cheers Nick!