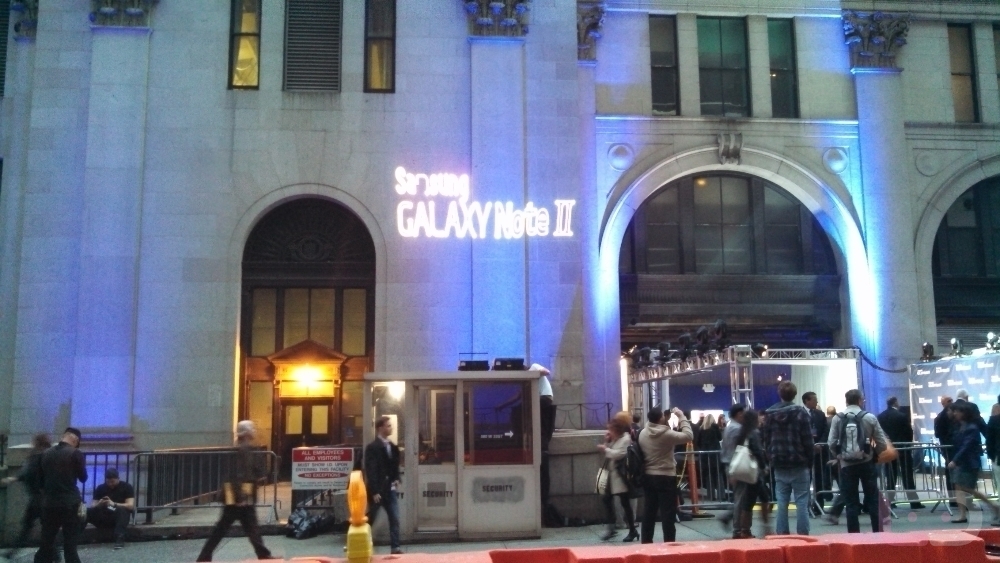 Samsung's big Galaxy Note 2 U.S. launch party is in full swing in NYC, and Dave is there snapping pics and wondering if Verizon will ever announce a date for their variant. We had heard that pre-orders for theirs would open tomorrow, October 25, but there has been no official word to confirm that. He did manage to capture a picture of the Verizon-front-branded Note 2 though, in case there was any last doubters hanging around.
So until that happens, enjoy a few pictures. If they do announce it, we'll be sure to pass that information along. 
[nggallery id=14]
______________________
Some of our best videos.