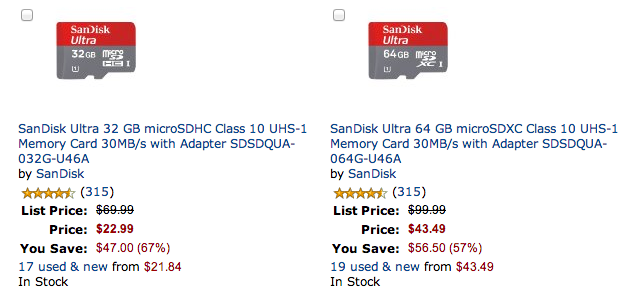 Amazon's Gold Box Deal today, includes a number of SanDisk products, most notably their Class 10 32GB and 64GB microSD cards. For those of you with phones that have removable storage, upgrading to a speedier card is never a bad idea. You can nab the 32GB Class 10 card for $23 or the 64GB for $43.50. I just peaked around at a couple of sites, and these are actually solid prices. Staples wanted $129 for the 64GB card and NewEgg wanted $68.
They are also selling regular SD cards, compact flash memory cards, and some other goodies in case you have other memory needs.
Buy.
______________________
Some of our best videos.