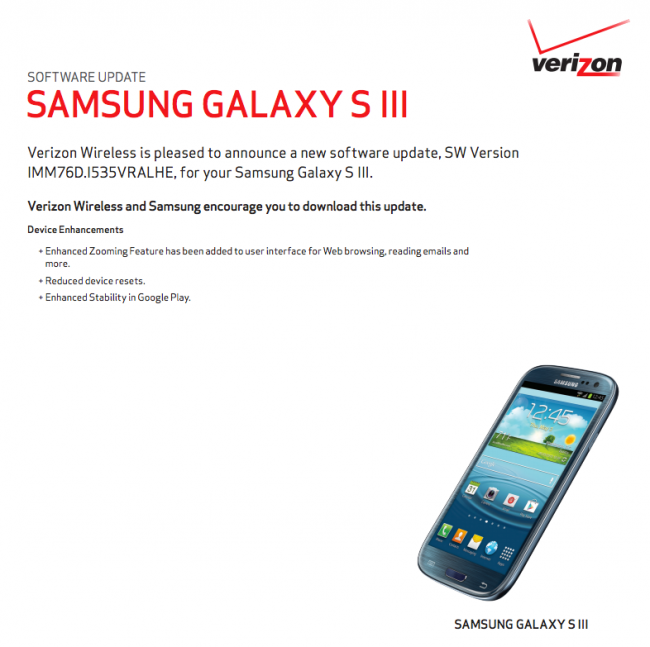 Just two days ago, we broke news that Verizon's Galaxy S3 would be receiving a minor update to build VRALHE sometime in the near future. This morning, we have received a few emails from readers that are beginning to see the update, so everyone should be on the lookout.
It may not be Jelly Bean yet, but the update does bring better device stabilization with less resets, more Google Play bug fixes, and an "Enhanced Zoom Feature" for the browser, emails, and more.
The update is 62MB in size.
Cheers Nick and Rodney!