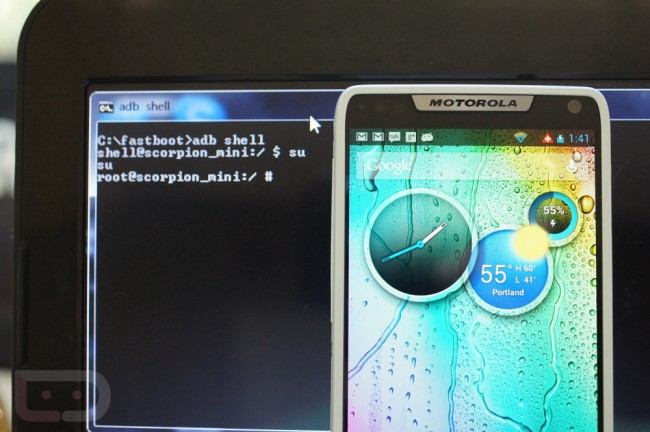 The new line of RAZR phones from Motorola have all been rooted today, thanks to Dan Rosenberg, aka @djrbliss. That includes the DROID RAZR M and yep, the RAZR HD. While we still need someone to confirm this method gaining root on the RAZR HD, you can see from my picture that it most certainly roots the RAZR M. Dan mentions that this method should work on the Atrix HD, Photon Q, and Razr i, as well. 
It involves hooking up your device to a Windows PC, downloading a zip (found below), extracting that zip, installing current Motorola drivers, and then running a run.bat file which gives you simple instructions. Trust me, it takes all of 3 minutes to complete.
Download:  motofail2go_windows.zip
*Note:  If for some reason that method fails to give you root once you boot back up and open a root-friendly app, try swapping out the su and Superuser.apk files with these two and then running it again.
Via:  XDA