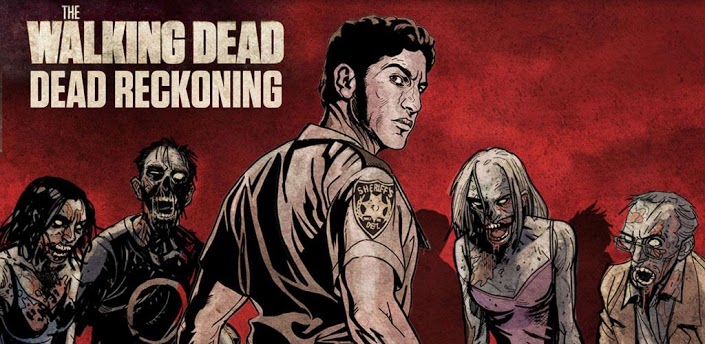 I know that a lot of my friends are swept up in AMC's Walking Dead series, so I will be happy to write this up for them. AMC has released a game called Walking Dead – Dead Reckoning that puts you in the boots of Shane Walsh, a Kentucky Sheriff who must make important decisions that will affect his small town that has just had the first reports of the outbreak. 
The game is beautifully done. It's an illustrated game with minor animations, but basically, you're placed into scenarios where you decide what your character will do. You see an old lady that's bleeding – will you help her? Get away from her? Blow her zombie brains out? It's up to you. It's an easy game, but the decisions will only get harder as the truth unfolds.
As of now, it's free in Google Play. Go grab it and get in on some of that sweet Zombie action.
Play Link