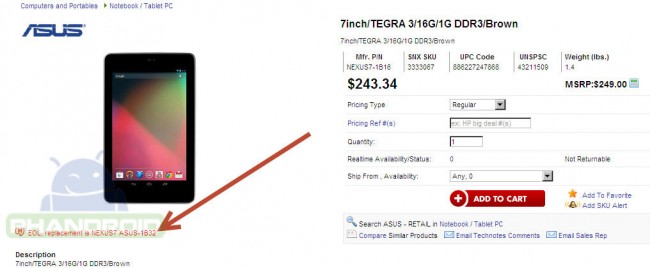 According to a screen grab on a re-seller's site, the 16GB Nexus 7 is on "EOL" or End of Life status. But don't worry, as we can see in the small red text, it will be replaced by the Nexus 7 1B32, which could certainly be a 32GB variant of the tablet. Since it's being marked as a direct replacement, does that mean it will stay at the same $250 price as the previous version? That's sort of what we've considered in previous posts, but this certainly lends more credibility to it.
Excited yet?
Via: Phandroid
______________________
Some of our best videos.