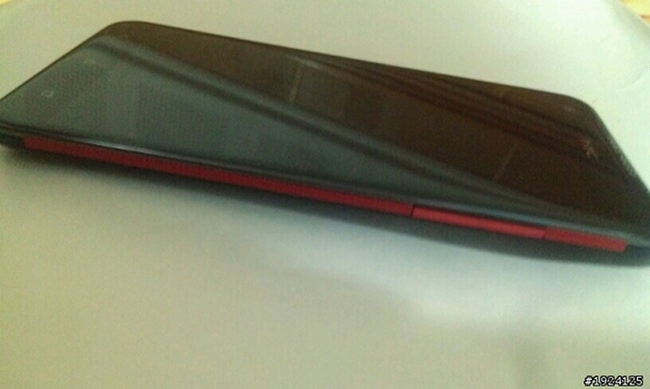 Did long-time HTC developer, Football, posted the official specs for the HTC DLX on Twitter? Well, we would certainly like to think so. As you all know, this is a device we first outed via benchmark back in July. The "dlx" is supposedly headed to Verizon under model number HTC6435, with a 1080p display and a set of specs we have yet to see in an mobile device. If Football is correct, then this phone will indeed have a 5-inch 1080p display, run on a quad-core Snapdragon S4 Pro processor, contain 1.5GB RAM, 16GB internal storage, a 12MP rear camera, 2MP front camera, a 2500mAh non-removable battery, and run Android 4.1.2. 
What he didn't mention was a carrier partner, but so far, all we have seen is references to Verizon, who passed on the HTC One X. This phone may launch elsewhere or internationally, however, we would be more than surprised to see it not show up as one of Big Red's big holiday releases, along side the Note 2 and RAZR MAXX HD.
The picture above is rumored to be the device. A rumored retail name that has been tossed around is "DROID Incredible X." It's tough to tell if that will make the cut or not.
Lastly, if it matters to you, the device received its GCF certification last week.
Via:  Twitter
Cheers Mike, Austin and everyone else!