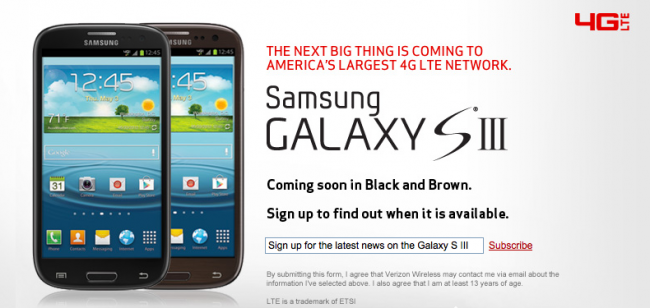 The Samsung Galaxy S3 will soon be available in Black and Brown from Verizon. Appearing on their front page this morning is a sign-up sheet to be notified of the available of each. Pricing, we are assuming, will be identical to the blue and white versions, so if neither of the original color schemes were making you hot, feel free to wait another couple of weeks to see if these new black and brown versions become available.
Via:  Verizon
Cheers Nick!
______________________
Some of our best videos.