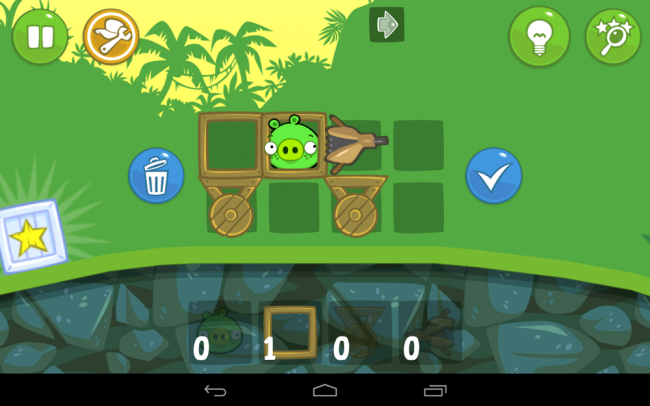 Rovio's Bad Piggies hit Google Play this morning. So far, it's kind of fun. The objective is to reach the end of the levels by building contraptions with a set amount of supplies you are given such as boxes, wings, and other misc. tools. The game is more fun than I had anticipated, but the pig's laughter is very nauseating. 
There are two versions, one which is standard definition and one that is "HD" for tablets. Both versions are free at the moment, but I will say, advertisements are there and they are annoying. Hopefully a paid version is soon to follow. Download the game and let us know what you think of Rovio's newest creation.
Play Link: Bad Piggies HD | Bad Piggies
______________________
Some of our best videos.