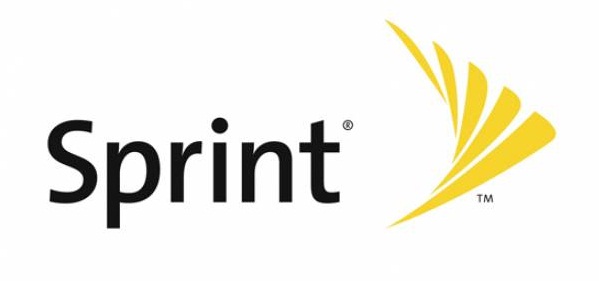 With many new devices launching on Sprint's network that support 4G LTE, the company is making a good push to have the service be made available to as many customers as possible. Just a couple of weeks ago, they announced that 100 cities in the U.S. would soon see the upgrade and here we are today, with few new ones to announce. 
Cities being lit up:
Lawrence, Kan.
Topeka, Kan.
Wichita, Kan.
Waukegan-Lake County, Ill.
Barnstable-Hyannis/Mid-Cape, Mass.
To see what cities are still coming up, check our earlier post here and see if your area is getting it too.
Sprint Nextel Corporation has posted the following release to its Newsroom website:

Truly Unlimited Sprint 4G LTE Blazes into More Cities – Brings Power, Simplicity and Value

OVERLAND PARK, Kan. (BUSINESS WIRE), September 24, 2012 – Sprint (NYSE:S) today announced availability of 4G LTE to customers in Lawrence, Kan.; Topeka, Kan.; Wichita, Kan.; Waukegan-Lake County, Ill.; and Barnstable-Hyannis/Mid-Cape, Mass. Sprint's wireless customers in these metro areas will benefit from the speed, value and simplicity of the Sprint 4G LTE experience. Through its exceptional selection of smartphones and a Truly UnlimitedSM data plan, Sprint offers an unbeatable package for wireless users.

"In addition to the 19 cities we have already launched, we recently announced that Sprint 4G LTE will be available in more than 100 cities in the coming months," said Bob Azzi, senior vice president-Network, Sprint. "Today's news moves us even further toward achieving that goal. We strive to deliver a top-notch network experience combined with winning devices and unlimited nationwide data plans – all of which are designed to support the ways our customers use their mobile devices today and tomorrow."

A strong, robust wireless network is increasingly important as wireless users want to access emails quickly, upload photos/videos to friends and family, and routinely check in with social networks – all on their smartphone. Keeping up with current wireless data usage and looking into the future, Sprint is building an all-new 3G and 4G LTE network as part of a strategy known as Network Vision. This network build-out is expected to improve all aspects of the wireless experience for customers.

Today, some customers in parts of Chicago, Los Angeles and New York are experiencing better 3G service thanks to the start of the Network Vision program in those areas. Additionally, customers in areas of Baltimore, Boston and Washington, D.C., have been enjoying enhanced 3G performance. As Network Vision continues to rollout across the country, Sprint customers will see significant improvement in their 3G network experience, including expanded coverage, improved network reliability, better voice quality, and faster 3G data speeds.

Sprint understands the value of a Truly Unlimited experience. Sprint offers a portfolio of 4G LTE-capable devices, which includes powerhouse smartphones such as Samsung Galaxy S® III, Motorola PHOTON™ Q™ 4G LTE and the new iPhone™ 5. Customers can sign up for an Everything Data plan with Any Mobile, AnytimeSM, which includes unlimited Web, texting and calling to and from any mobile in America while on the Sprint Network, starting at just $79.99 per month for smartphones – a savings of $20 per month versus Verizon's comparable plan with unlimited talk, text and 2GB Web (excludes taxes and surcharges). Customers value Truly Unlimited data, because it's simple and straightforward – no metering, no throttling or overages, and no need to share minutes or data, all while on the Sprint network.

Additionally, the 2012 American Customer Satisfaction Index ranked Sprint No. 1 among all national carriers in customer satisfaction and most improved, across all 47 industries, during the last four years.

With today's announcement, Sprint 4G LTE is available in 24 citiesi and is expected to be in more than 100 additional cities in coming months. Sprint introduced its all-new 4G LTE network in July 2012 and expects to have largely completed the nationwide build-out by the end of 2013. For the most up-to-date details on Sprint's 4G LTE portfolio and rollout, visit www.sprint.com/4GLTE.