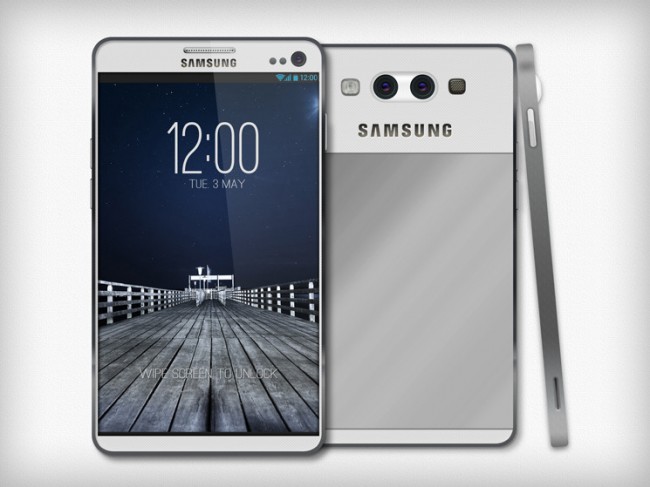 Let the games begin! Only three months after Samsung released the Galaxy S3 into our lives, we have the first Galaxy S4 rumor to mock. According to today's rumor which is straight from company officials who wish to remain nameless, Samsung will unveil the next generation flagship Galaxy in February at Mobile World Congress. The device will have a 5″ display, LTE, and a quad-core processor. It will run Android, look similar to previous Galaxy devices with its rounded-corner rectangular shape, and compete directly with Apple. 
Really? Anyone that has casually spent the last year or so in tech could have come up with this rumor and not even had to peg "company officials" on the end. The Galaxy S2 was launched at MWC and contained a slightly bigger screen than its predecessor. The Galaxy S3 was supposed to be announced at MWC, but Samsung wanted to wait to announce it until the phone was actually ready to ship. It also had a slightly bigger screen over its predecessor along with LTE and a quad-core chip. So now the S4 is going to follow the same path, get out of town!
First, all of this is about as obvious as you can get. Sure, it will likely sport an Exynos chip, LTE, and a similar design. Will the screen see a bump in size? Maybe, but maybe not. Samsung has a Note line of phones for the 5″+ market. Will we see it at MWC in February? I sort of doubt it. Samsung seems to have settled into the late Spring-early Summer release time frame. They'll certainly have a presence at MWC, but that would only be 9 months into the life of the current Galaxy S3 and only a short couple of months after the Note 2 – it just doesn't make a lot of sense.
So you'll see this rumor everywhere today, but let's try not to get too excited about it. A bunch of obvious info targeted at an even more obvious date.
Via:  Korea Times