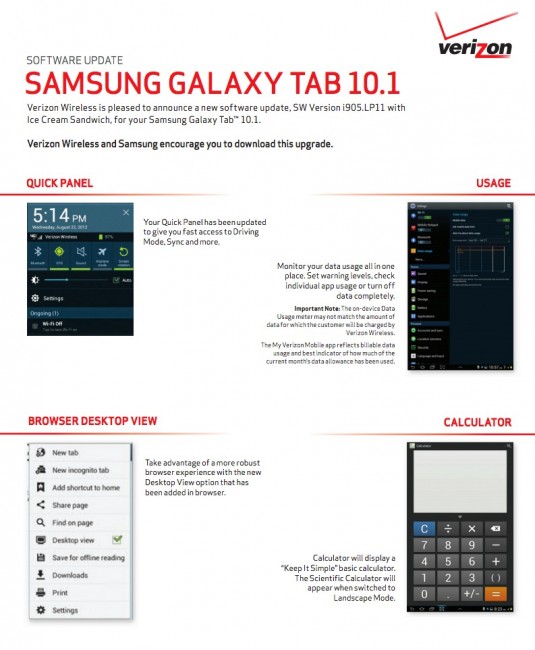 Along with word that Verizon's Galaxy S3 is about to receive its first update, we are pleased to announce that the Samsung Galaxy Tab 10.1 with 4G LTE on Big Red is also set to receive an update. How does Ice Cream Sandwich, sound? We know that many of you have been waiting patiently for this update, especially after seeing he WiFi version received it a couple of weeks ago.
The update brings you to Android 4.0.4, includes pinch-to-zoom from your home screen, Google Plus integration, an update Quick Panel, data monitoring, a redesigned gallery app with photo editor, all new camera capabilities, and WiFi direct support. It's a big one, folks. 
No word yet on when this update will start to rollout, but we'd assume that it could happen any day. When Verizon approves these things, we tend to see them in a matter of days. Let us know if it pops up on your device!
The update is 248MB in size. More info.