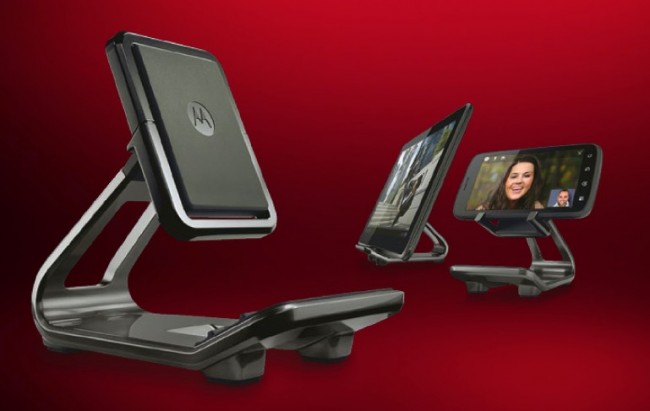 After years of making device-specific multimedia and desktop docks for phones and tablets, Motorola may have finally figured out that all of that work isn't worth it. With the DROID RAZR M, they are introducing the Flip Stand, a simple dock that not only works with Moto phones and tablets, but should work with every other device you throw at it, as well.
If you do use a Motorola phone with it, there may be some extra benefits over say, a Samsung device. Since Moto builds in desktop software, this dock is smart enough to recognize that and remember your settings.
The "flip" part of the name comes from a hinge that flips down for when you want it to hold your phone and then flips back up so that you get more room for a bigger device such as a tablet. At $29.99, it may be worth a look. 
Buy. [Amazon]
Cheers Timothy!