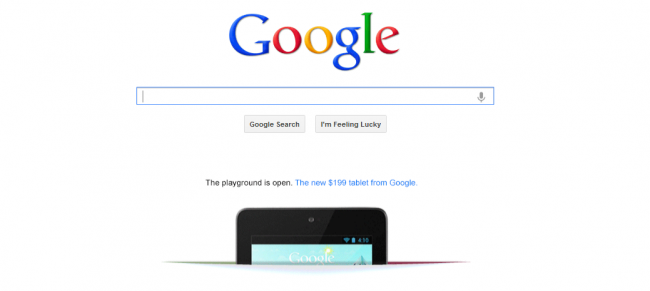 Google's homepage is the start to millions of people's adventures everyday. Any possible piece of information can usually be found just by typing a few words, but today, the most important piece of information is available right from the homepage.
When visiting Google.com, you will notice the phrase, "The playground is open" with the head of a Nexus 7 tablet just below it. Naturally, the linked text showing the price of $199 takes you right to the Play store for you to purchase a new tablet. That's enough to spike anybody's curiosity.
Good thinking, Google.
Check it out.