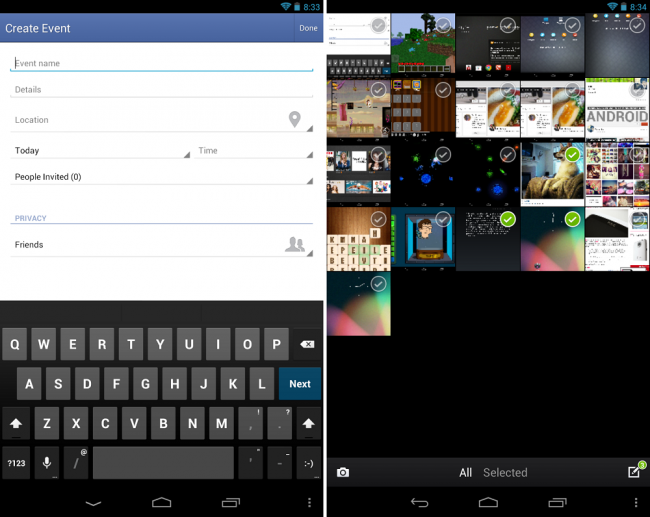 Oh my, a Facebook update. This morning, FB pushed out an update to their Android app that brings a few extra features that some users might find useful and fun. Starting now, users can create and manage an event right from their mobile, uploading photos is made easier with the new Upload Flow interface (shown above), and emoji support has come to messages. Thank goodness.
Better go get it while it's hot. 🙂
Cheers Tim!
______________________
Some of our best videos.