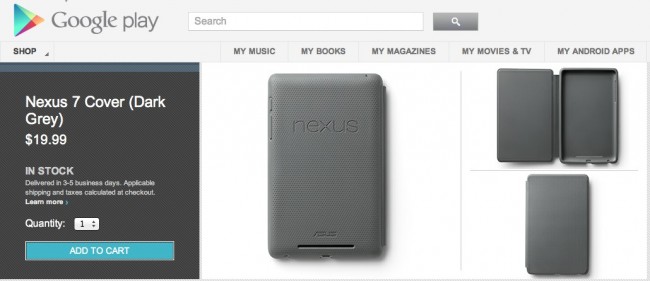 Just yesterday, we were talking about the crazy high demand for official Nexus 7 cases and how silly kids were willing to pay upwards of $100 to get a hold of one. After selling out in minutes on the day that the N7 went live, the Google Play Store hasn't had any in stock for weeks. Well, until now. If you rush on over, you can order them today!
While we haven't had a chance to play with one ourselves, the listing says that it allows for simultaneous charging and head usage. It has a matte finish and will likely take advantage of the hidden magnet for auto-on and off screen fun. I stand corrected, it does not have magnet magic.
Cheers Dan!
______________________
Some of our best videos.