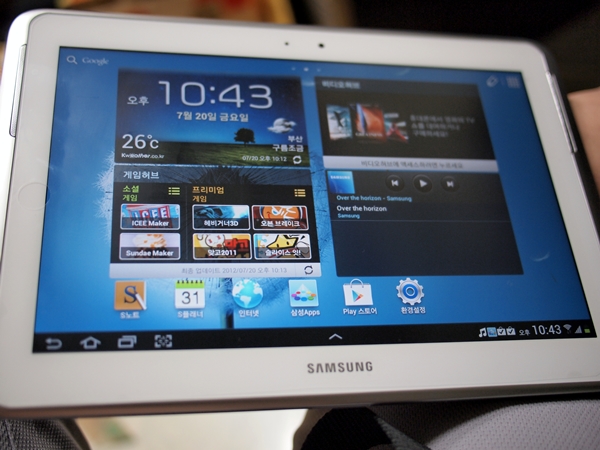 We don't know for sure yet what Samsung has planned to announce at its event on August 15, but this new leak might gives us a pretty good idea. The 10.1″ successor to the Galaxy Note is no secret, it's been back and forth with being released many times, but now the device looks to be finished. A site named The Brave Post has gotten their hands on a white version of the tablet and has a lot of pictures and information to go along with it.
A 1.4GHz quad-core processor goes along with 2GB of RAM, whereas earlier specs for the device only had 1GB installed. A 5MP camera on the back, HSPA+ radio and of course support for Samsung's S-Pen round out the larger Note. One interesting piece of information the site reports is that the tablet will act as a companion to your phone, allowing you to send text messages from it or use it as a speaker on calls.
The only question left is, when will we see the device? If Samsung announces the device at their Unpacked event August 15 then it might be anywhere from days to weeks to when we will see it. Hopefully it will be sooner rather than later.
Via: The Verge