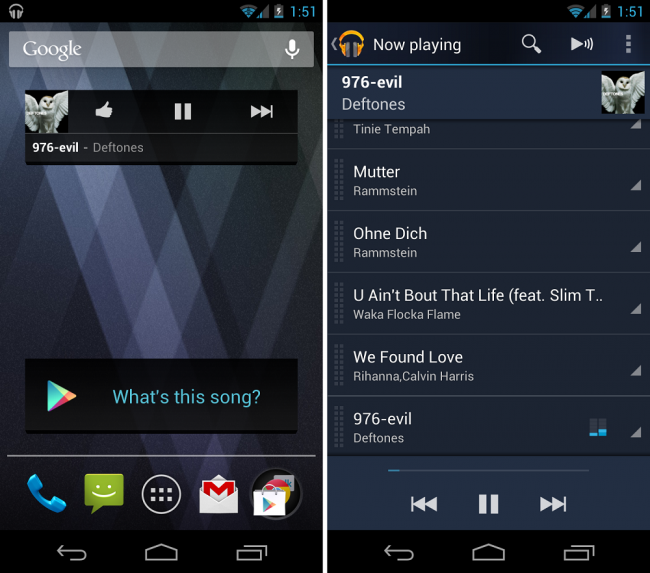 Google Play Music received an update just moments ago and it brings quite a few new features to the table. Users now have the ability to reorder and queue up other tracks in a Now Playing playlist, larger album art under the recent section, new UI on the action bar, and lots of other goodies. Here is the full changelog:
v4.3.606 Changelog:
Now Playing queue that allows for queuing and reordering of currently playing music.
New UI for navigation with transport controls on the action bar.
New large album art view on Recent.
Playlist art is now constructed from album art of songs in the playlist.
Now Playing widget has album art and support for thumbs up.
Harder, better, faster, stronger.
Go grab the update and start rocking out.
Cheers Scott!