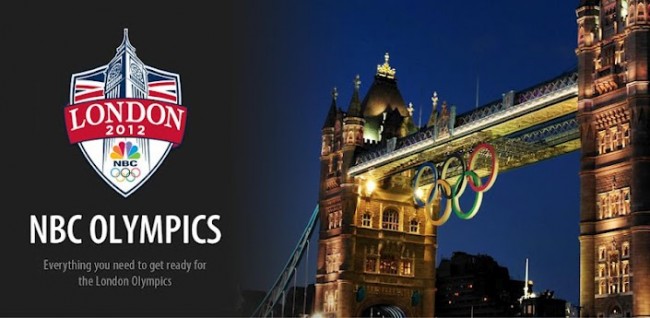 Official 2012 Olympics applications are now available and they offer a ton of access to the Games. There are countless hours of on-demand videos, news, and everything else you need to cover the action that takes place this year in London. The applications were created by Adobe and incorporate many of their solutions to make the two apps work hand in hand with each other. 
NBC Olympics Live Extra – Viewers can live stream more than 3,500 hours of content, including all 32 sports, every athletic competition and all 302 medal events.
NBC Olympics – Views can enjoy short-form highlights, TV and online schedules, live results, columns and the new Primetime Companion feature — the complementary, second-screen experience for NBC's nightly primetime Olympic broadcasts.
Talking about the Games with friends is made easy by integration with social media apps such as Twitter, Facebook, and Google+. All in all, NBC did a pretty darn good job at making this year's Olympics a pleasure to watch whether you're on the couch or at the bus stop.
NBC Olympics | NBC Olympics Live Extra
Cheers Lakerfan82!