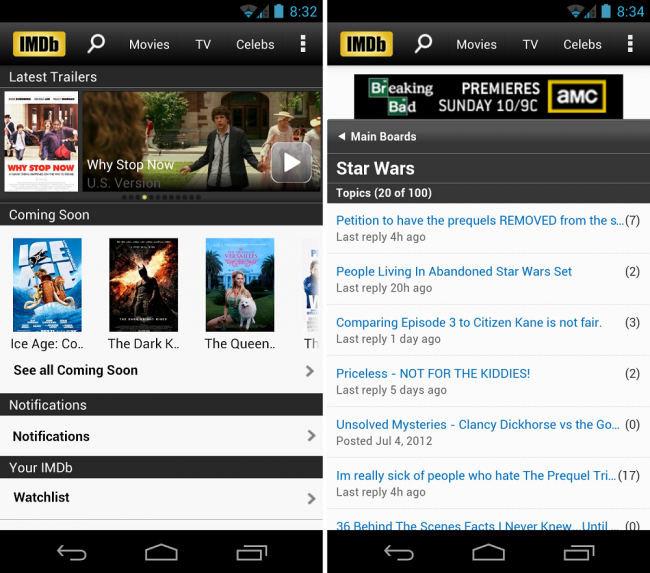 Oh, so you're a movie buff? Then maybe you'll enjoy this huge IMDb update! Included in the update is a gang of new features; Facebook and Twitter sharing of what you're watching, access to the endless movie discussion boards, recommendations for movies you may have never seen, and the ability to see how a movie is rated by IMDb users as well as critics.
Sharing – check in on Facebook & Twitter to share what you're watching
Recommendations – discover other titles you might be interested in
Mobile IMDb message boards – join in the discussion on your Android phone or tablet
Filming locations & soundtracks – learn even more about the movies you love
Similar titles – discover new movies and TV shows
Metacritic – now see both the IMDb user rating of a title as well as how the film critics scored it
Amazon login – log in using your Amazon account
It's a solid update. Go pick it up in the Play Store, then come into the Star Wars message section so we can discuss how these are the Droids we're looking for. 🙂
______________________
Some of our best videos.